My services for your secure cloud adoption
There are many ways to speed up and secure adoption of cloud. And it is not only about cloud computing. It is about all new forms of information technology deployment.
In my belief, nothing beats a competent team. There is no substitute for knowing and understanding your stuff. Cloud is about outsourcing to external providers. But no external provider will take responsibility for the actions of your company. Your company will have to take that responsibility.
Cloud adoption is a team sport for qualified players.
You get qualified by understanding a common body of knowledge. The best ones are the Cloud Security Alliance's CCSK, and (ISC)2 CCSP.
I help you and your team to get qualified. Read on for the options.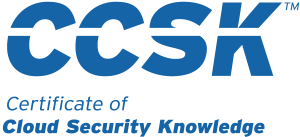 The Cloud Security Alliance created CCSK.
CCSK is short for Certificate of Cloud Security Knowledge. It is the 'mother' of all individual cloud security certifications. Get it from the comfort of your home or office. No travel required.
Enroll in my online program and get immediate access to all course content. Every month I am online for you with either a sprint or a focus day. A sprint is five days of two hours online instructor led. It covers all the exam material. On a focus day we review a specific module. Between those sessions there is email and chat support.
The e-learning includes all official courseware, recordings, and much more.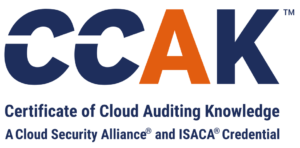 The Certificate of Cloud Auditing Knowledge (CCAK) is here! Created by the Cloud Security Alliance (CSA) and ISACA, it is the first credential that is focused on the essential principles of auditing cloud applications.
This long-awaited program will fill a real gap in the market, in particular for professionals who are involved in cloud risk management and audit, such as auditors, risk assessors, CISOs, and governance professionals. Another group of professionals who will benefit are security architects. Read more here.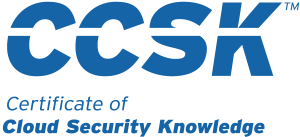 The CCSK classroom is a three day interactive experience. In these three days we will mix theory, practice and labs.
This is an excellent preparation method, with lots of interaction with other learners. The labs actually learn you how to secure an Amazon Web Services (AWS) environment. This training is also available in-company.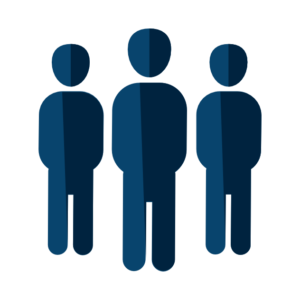 Companies that want to speed up their cloud adoption need agile teams. Secure cloud adoption is a team sport. It is too complicated and pervasive to leave to a few heroes. You need effective teams.
My experience is that the value of team training far exceeds the sum of the value for the individuals. This is why I advocate team training. In team training, we not only work on individual skills. We also improve adoption processes. And we integrate new skills in those processes.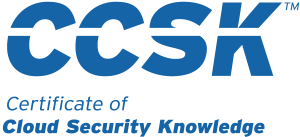 CCSK is a program that requires at least a few days of study. To get an overview of the content of CCSK, see what is in there, and learn how to study for it, I have created a simple course.
Learn about "Understanding CCSK". Get access by clicking on the button below. Note that it is not a full CCSK course.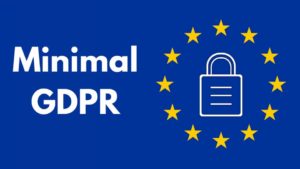 If you are a small company, you still need to adhere to the General Data Protection Regulation (GDPR).
But you don't need to hire a team of lawyers.
You can do this yourself.
Sign up for my program. I have been going through this myself, so follow my lead. As a side benefit, this will actually help you protect better against IT risks.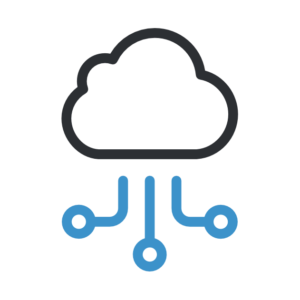 If you run a startup, your first job is to create a minimum viable product.
But once you have your first customer, you need to work on IT security. Your scaling startup needs to show its security competence. Because investors, customers and partners care about that.
Soon, you will need a formal IT risk certification. In the meantime, with my help, you can show that you are on your way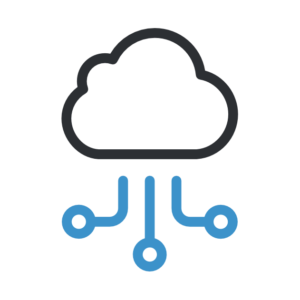 To get a really quick overview of cloud security, I have created a free ebook on the first steps to cloud security. It has just one page.
Security operations manager
The course provides a fantastic overview of Cloud and was an eye opener to me.  The benefits of cloud were made clear, but so too were the limitations and considerations of the service. I would recommend this course to everyone involved in Cloud from hands on IT to Executive. This was one of the most informative courses I have attended.
Security operations manager
IT architect, London City, Canary Wharf
Peter clearly has a great deal of specific industry experience and draws on this to provide real-world examples. Always happy to divert the conversation out of the course where relevant and interesting within the cloud computing context.  I think this was particularly useful and observed this providing value to the entire group.
Attended several of Peter's courses
I have attended several of Peter's courses. They are always very good with practical knowledge on cloud computing, and this is helping us very much in our development of the Oman government cloud services.
Shanthi Vijay
Information Technology Agency, government of Oman
Gabe Camacho
Very grateful.  Thank you!
Gabe Camacho
Didier Raelet
I have appreciated very well most topics and particulary the Security Risk & compliance topics. Comparison on IT process on premise with those in the Cloud is quite good. But, it could be done deeper.
Didier Raelet
Vincent Yesue
This class is great. Good balance between you talking, and us chatting. You keep control of the syllabus and the schedule, and we provide some information on what the facts mean to us and how we understand them in our context. Brilliant stuff.
Vincent Yesue
Daniel
Very professional domain, but very clear explained! Thanks
Daniel
Bianca
Most useful: Technical context, risk knowledge and exam approach
Bianca
Ali Isikli
Experienced trainer. Reflects his experience well within the context
Ali Isikli
Ken Tola
Peter is incredibly knowledgeable and takes the time to answer questions and actually work with his students. The course is also an amazing way to learn how AWS actually works and, by the end of the labs, you feel ready to manage your own cloud! The materials are easy to understand and yet technical enough to get real-life security implemented. This was a great course and far beyond most of the accreditation courses I have completed.
Ken Tola

Carlo Tyrberg
I attended Peter's CCSK-training and found it very useful, because 1) the sessions gave me more insight on several other aspects of cloud computing than only security, 2) it 'inspired' (/forced) me to study the CSA guide/ENISA more thorughly and not least 3) I manage to pass the exam 🙂
Carlo Tyrberg

Frank Cerney
I had very little to no experience wit the CLOUD, so this training was incredibly valuable to me. My new professional responsibilities are becoming more and more cloud centric. I have a greatly improved level of confidence because I know I have a solid educational foundation that the training and exam preparation has provided for me. I cannot recommend it highly enough!
Frank Cerney