For cloud risk assesment professionals, cloud architects and other cloud professionals
Understand and Mitigate
Cloud Security and Risk
Through the Certificate of Cloud Security Knowledge (CCSK)
Start now and join the next online instructor led session (or any other in the next 2 years)
What do others say?
Many rank the CCSK as the top cloud security certification. It was the first, and with the update to CCSK v4 it is also the most current.
Worried about how an online class will work for you? Here are a few quotes from participants in earlier sessions:
My name is Peter van Eijk, and I am one of the most experienced independent cloud trainers worldwide. Since 2011 I focus on developing and delivering cloud computing training. Most of that is about the business value and business risk of cloud computing.
I have delivered the CCSK cloud security training over 90 times myself in more than a dozen countries. On top of that I have developed and delivered more cloud training in more countries.
My background is broad. I worked as a researcher and instructor at Twente University, as a project leader and consultant at EDS and an internet provider, and as an IT strategy, risk and digital infrastructures consultant at Deloitte.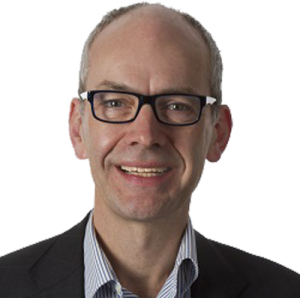 More reviews
Ajit Matthew
Quality of training material is high and Peter is very accessible to resolve issues and clarifications.
Jun Hu
Peter is a great instructor and always accessible.
K Maximov
The way you do your classes stimulates thinking about cloud technology a lot, and allowed me to quickly pass the exam.
André Koot
Peter gives good examples of what material to study in what level of detail and prioritizing all topics in the BoK. Besides, Peter knows how to put things into perspective, making for an entertaining event. Recommended!
Guarantee
If this training does not offer you the right learning experience, you can quit after the first session and get a full refund. There will also be an option to book additional one-on-one time with the instructor, alone or with colleagues from your company.
I can actually guarantee that you pass the exam. Talk to me about the details.
Security operations manager
 "The course provides a fantastic overview of Cloud and was an eye opener to me.  The benefits of cloud were made clear, but so too were the limitations and considerations of the service. I would recommend this course to everyone involved in Cloud from hands on IT to Executive. This was one of the most informative courses I have attended."
Daniele Catteddu
Managing Director EMEA, Cloud Security Alliance
"Peter is a very experienced cloud trainer and we have enthusiastic feedback from his CCSK students."
Leading industry vendor employee
"Exposure to the vast wealth of knowledge and experience Peter HJ van Eijk contains is well worth the price of admission. His CCSK course should be considered a solid foundation for anyone working near the cloud."
Frequently asked questions
P.s. Any senior IT related role finds that knowledge of cloud computing value and risk is indispensable these days. As a result, this will advance your career and improve the efficiency of your team. What's more, it is likely to positively influence the quality and cost of your company's services. This training is a very effective way to get these results.
Gabe Camacho
Very grateful.  Thank you!
Gabe Camacho
Didier Raelet
I have appreciated very well most topics and particulary the Security Risk & compliance topics. Comparison on IT process on premise with those in the Cloud is quite good. But, it could be done deeper.
Didier Raelet
Vincent Yesue
This class is great. Good balance between you talking, and us chatting. You keep control of the syllabus and the schedule, and we provide some information on what the facts mean to us and how we understand them in our context. Brilliant stuff.
Vincent Yesue
Daniel
Very professional domain, but very clear explained! Thanks
Daniel
Bianca
Most useful: Technical context, risk knowledge and exam approach
Bianca
Ali Isikli
Experienced trainer. Reflects his experience well within the context
Ali Isikli
Ken Tola
Peter is incredibly knowledgeable and takes the time to answer questions and actually work with his students. The course is also an amazing way to learn how AWS actually works and, by the end of the labs, you feel ready to manage your own cloud! The materials are easy to understand and yet technical enough to get real-life security implemented. This was a great course and far beyond most of the accreditation courses I have completed.
Ken Tola

Carlo Tyrberg
I attended Peter's CCSK-training and found it very useful, because 1) the sessions gave me more insight on several other aspects of cloud computing than only security, 2) it "inspired" (/forced) me to study the CSA guide/ENISA more thorughly and not least 3) I manage to pass the exam 🙂
Carlo Tyrberg

Frank Cerney
I had very little to no experience wit the CLOUD, so this training was incredibly valuable to me. My new professional responsibilities are becoming more and more cloud centric. I have a greatly improved level of confidence because I know I have a solid educational foundation that the training and exam preparation has provided for me. I cannot recommend it highly enough!
Frank Cerney