Maak cloud computing veiliger
Cloud computing ontwikkelt zich in een razend tempo. De flexibiliteit van deze technologie levert organisaties veel voordeel op, maar is het voldoende veilig? En hoe groot zijn de risico's precies?
Hoewel veel bedrijven met deze vragen worstelen, is diepgaande kennis van cloud computing nog schaars. Met de onderstaande trainingen en workshops krijg je meer inzicht in de mogelijkheden en gevaren van cloud computing en leer je hiermee om te gaan.
Bekijk hieronder de beschikbare cursussen en klik op de lees meer-knoppen voor meer informatie.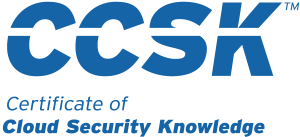 Deze online CCSK training geeft je een solide basis en helpt je om cloud computing en cloud security beter te begrijpen. CCSK Training Online helpt je bij het slagen voor het CCSK examen en geeft je beter zicht op de mogelijkheden én gevaren van cloud computing.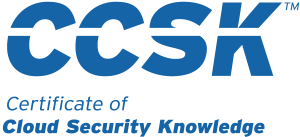 Deze driedaagse klassikale training behandelt het volledige CCSK-programma en stoomt je klaar voor het CCSK-examen. Na het volgen van deze cursus voer je cloud-projecten sneller en beter uit en kun je de risico's beter inschatten.
In de training komen o.a. intake vragen en praktische oefeningen aan bod.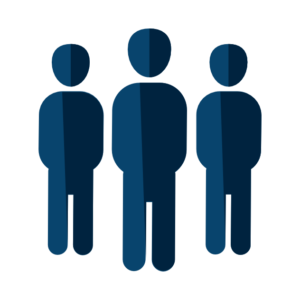 Cloud Adoption Essentials is een VIP-training waarbij deelnemers met hun eigen cloud-strategie aan de gang gaan. De workshop duurt twee dagen. Elk van de dagdelen heeft een eigen thema en behandelt elementen uit verschillende stappen.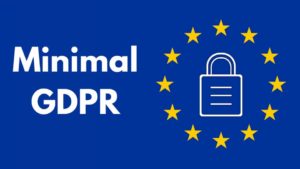 Binnen een paar weken voldoen aan de AVG? En zonder dat dit te veel moeite kost? In deze workshop leer je om jouw bedrijf op een praktische manier AVG-proof te krijgen. De workshop is voorzien van handige templates, checklists en voorbeelden. Er worden ook coachinggesprekken aangeboden.
AVG voor het MKB is gericht op het MKB en ZZP'ers zoals trainers, coaches, consultants en kleine webshops. Afhankelijk van de deelnemers wordt deze open training in het Nederlands of Engels gegeven.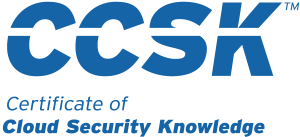 Twijfel je nog of CCSK de juiste training voor jou is? Doe deze gratis introductiecursus en krijg een goed overzicht van het volledige programma.
Let op: dit is geen volledige CCSK-training.
Gabe Camacho
Very grateful.  Thank you!
Gabe Camacho
Didier Raelet
I have appreciated very well most topics and particulary the Security Risk & compliance topics. Comparison on IT process on premise with those in the Cloud is quite good. But, it could be done deeper.
Didier Raelet
Vincent Yesue
This class is great. Good balance between you talking, and us chatting. You keep control of the syllabus and the schedule, and we provide some information on what the facts mean to us and how we understand them in our context. Brilliant stuff.
Vincent Yesue
Daniel
Very professional domain, but very clear explained! Thanks
Daniel
Bianca
Most useful: Technical context, risk knowledge and exam approach
Bianca
Ali Isikli
Experienced trainer. Reflects his experience well within the context
Ali Isikli
Ken Tola
Peter is incredibly knowledgeable and takes the time to answer questions and actually work with his students. The course is also an amazing way to learn how AWS actually works and, by the end of the labs, you feel ready to manage your own cloud! The materials are easy to understand and yet technical enough to get real-life security implemented. This was a great course and far beyond most of the accreditation courses I have completed.
Ken Tola

Carlo Tyrberg
I attended Peter's CCSK-training and found it very useful, because 1) the sessions gave me more insight on several other aspects of cloud computing than only security, 2) it "inspired" (/forced) me to study the CSA guide/ENISA more thorughly and not least 3) I manage to pass the exam 🙂
Carlo Tyrberg

Frank Cerney
I had very little to no experience wit the CLOUD, so this training was incredibly valuable to me. My new professional responsibilities are becoming more and more cloud centric. I have a greatly improved level of confidence because I know I have a solid educational foundation that the training and exam preparation has provided for me. I cannot recommend it highly enough!
Frank Cerney