My name is Peter HJ van Eijk, and I have had my head in the clouds from before it was invented. Years ago I baptized my business 'Digital Infrastructures', because that is what I had been working on for most of my professional life. Nowadays we call that cloud computing. I am pretty sure these words are going to last a few more years.
Information Technology, and helping people make better use of it, has always been my focus. For a long time, I was a consultant. Though intellectually stimulating, it often involved making long hours in windowless conference rooms, sifting through lots of details and making recommendations to clients only to return to these clients the next year to find out that they have not been able to make any substantial improvements.
Cloud computing has developed into becoming a much better delivery model for IT. But I cannot turn companies into cloud providers. It is the people in those companies that have to do that. And these people need to have the right competence, if they are to do it themselves rather than hiring consultants and surrendering to them. That is why I transformed myself into a cloud trainer.
I develop and deliver cloud computing training. I like to illustrate the big issues of cloud computing with examples that are simple and down to earth (see sushi in the cloud). It is my belief that if it can't start out as a simple idea, it can't be made to work. Count on me for fundamental definitions, clear language, helpful insights, and valuable competence.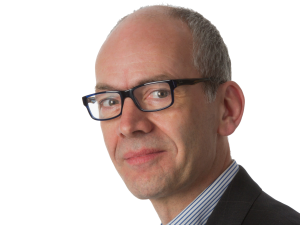 Authorized CSA training partner
About this site
www.clubcloudcomputing.com is developed and operated by Digital Infrastructures.
Dutch Chamber of Commerce registration: 30145919
Business address: Obrechtstraat 28, 3572EE, Utrecht, Netherlands.
Testimonial
Gabe Camacho
Very grateful.  Thank you!
Gabe Camacho
Didier Raelet
I have appreciated very well most topics and particulary the Security Risk & compliance topics. Comparison on IT process on premise with those in the Cloud is quite good. But, it could be done deeper.
Didier Raelet
Vincent Yesue
This class is great. Good balance between you talking, and us chatting. You keep control of the syllabus and the schedule, and we provide some information on what the facts mean to us and how we understand them in our context. Brilliant stuff.
Vincent Yesue
Daniel
Very professional domain, but very clear explained! Thanks
Daniel
Bianca
Most useful: Technical context, risk knowledge and exam approach
Bianca
Ali Isikli
Experienced trainer. Reflects his experience well within the context
Ali Isikli
Ken Tola
Peter is incredibly knowledgeable and takes the time to answer questions and actually work with his students. The course is also an amazing way to learn how AWS actually works and, by the end of the labs, you feel ready to manage your own cloud! The materials are easy to understand and yet technical enough to get real-life security implemented. This was a great course and far beyond most of the accreditation courses I have completed.
Ken Tola

Carlo Tyrberg
I attended Peter's CCSK-training and found it very useful, because 1) the sessions gave me more insight on several other aspects of cloud computing than only security, 2) it "inspired" (/forced) me to study the CSA guide/ENISA more thorughly and not least 3) I manage to pass the exam 🙂
Carlo Tyrberg

Frank Cerney
I had very little to no experience wit the CLOUD, so this training was incredibly valuable to me. My new professional responsibilities are becoming more and more cloud centric. I have a greatly improved level of confidence because I know I have a solid educational foundation that the training and exam preparation has provided for me. I cannot recommend it highly enough!
Frank Cerney