CCSK Foundation
CCSK Foundation gives you the official Cloud Security Alliance (CSA) training material. This includes all 6 modules of content, plus bonus sections and a CCSK token valid for two exam attempts.
The body of knowledge covers the
CSA "Security Guidance for Critical Areas of Focus in Cloud Computing v4",
ENISA report "Cloud Computing: Benefits, Risks and Recommendations for Information Security",
Cloud Controls Matrix (CCM).
You will get access to an e-learning platform. This has the official learning material, but also extra learning units. Included in this is:
introductory material, explaining concepts that are prerequisite knowledge for the official material,

learning units that extend the content for your practical application.
You can attend any of the sprints (5 daily 2-hour online sessions). These sprints review all the CCSK body of knowledge domains, including test questions. You will be able to prepare for these sessions in advance.
Recordings will be available. You will also interact with the instructor and your fellow participants
. Between the sprints, you can attend focus sessions. These focus each on a specific section and have case studies and Q&A.
The next sprint will take place on January 16 – 24  (2024). Focus sessions are now planned for December (2024) and beyond. All events start at 16:00 CEST, which is 10 am New York time. (
More session details
).
Read more about the online CCSK training product details
CCSK Plus
CCSK Plus extends Foundation. It includes a set of practical labs. These run you through building a secure application on Amazon Web Services (AWS) or Microsoft Azure (MSA). Choose one and/or the other.
According to CSA: "The CCSK Plus class builds upon the CCSK Foundation class with expanded material and extensive hands-on activities […]. Students will learn to apply their knowledge as they perform a series of exercises as they complete a scenario bringing a fictional organization securely into the cloud."
In the online training, you will do this at your own pace. As part of the package you will have:
extra instructor-led support hours,

extra PowerPoints and courseware,
CCSK Plus is also available as a three day classroom training. Choose in-company or Utrecht, Netherlands.
Cloud Security Impact
The most comprehensive package includes everything from CCSK Foundation and Plus, and more. It supports professionals who want to apply what they have learned in their jobs and teams. And that is where the real benefit of CCSK is. This package includes:
More exam preparation material
More application of CCSK, such as details of how to practically apply the CAIQ for evaluating cloud providers
More depth in explaining the material
More time to support you
More CPE points for your other certifications
You will get access to more learning modules, such as "Cloud Adoption Essentials". You will get three months of enrollment in my cloud GRC coaching program. This has 2 group calls per month of 1.5 hours each, and 2 1-on-1 calls per month, minimum. These calls help you better understand the entire body of knowledge. This will help you pass the exam, and apply CCSK to your work, so your business can speed up.
We will also discuss cloud governance tooling for streamlining provider assessments. An example is CSA STARWatch.
You will create even more value if you take this package with your team members. Better yet, join with members of teams that you have to cooperate with.
(Note that this package is not an official CSA package, but it extends CCSK Plus.)
Enterprise: the best of the best package
Do you want your organization to be cloud-native, with the resulting benefits? Are you serious about turning around your department or even your whole organization? Then your requirements probably go further than what these packages can provide you. In that case, you can ask about our custom enterprise group package. Fill in the contact form with your requirements and we'll get back to you.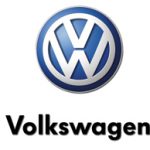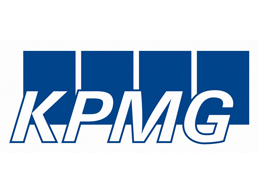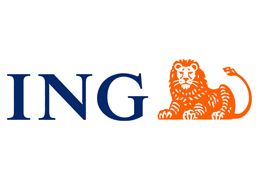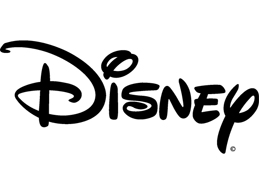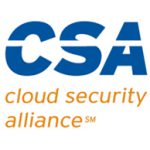 Security operations manager
The course provides a fantastic overview of Cloud and was an eye opener to me.  The benefits of cloud were made clear, but so too were the limitations and considerations of the service. I would recommend this course to everyone involved in Cloud from hands on IT to Executive. This was one of the most informative courses I have attended.
Security operations manager
IT architect, London City, Canary Wharf
Peter clearly has a great deal of specific industry experience and draws on this to provide real-world examples. Always happy to divert the conversation out of the course where relevant and interesting within the cloud computing context.  I think this was particularly useful and observed this providing value to the entire group.
Attended several of Peter's courses
I have attended several of Peter's courses. They are always very good with practical knowledge on cloud computing, and this is helping us very much in our development of the Oman government cloud services.
Shanthi Vijay
Information Technology Agency, government of Oman
Gabe Camacho
Very grateful.  Thank you!
Gabe Camacho
Didier Raelet
I have appreciated very well most topics and particulary the Security Risk & compliance topics. Comparison on IT process on premise with those in the Cloud is quite good. But, it could be done deeper.
Didier Raelet
Vincent Yesue
This class is great. Good balance between you talking, and us chatting. You keep control of the syllabus and the schedule, and we provide some information on what the facts mean to us and how we understand them in our context. Brilliant stuff.
Vincent Yesue
Daniel
Very professional domain, but very clear explained! Thanks
Daniel
Bianca
Most useful: Technical context, risk knowledge and exam approach
Bianca
Ali Isikli
Experienced trainer. Reflects his experience well within the context
Ali Isikli
Ken Tola
Peter is incredibly knowledgeable and takes the time to answer questions and actually work with his students. The course is also an amazing way to learn how AWS actually works and, by the end of the labs, you feel ready to manage your own cloud! The materials are easy to understand and yet technical enough to get real-life security implemented. This was a great course and far beyond most of the accreditation courses I have completed.
Ken Tola

Carlo Tyrberg
I attended Peter's CCSK-training and found it very useful, because 1) the sessions gave me more insight on several other aspects of cloud computing than only security, 2) it 'inspired' (/forced) me to study the CSA guide/ENISA more thorughly and not least 3) I manage to pass the exam 🙂
Carlo Tyrberg

Frank Cerney
I had very little to no experience wit the CLOUD, so this training was incredibly valuable to me. My new professional responsibilities are becoming more and more cloud centric. I have a greatly improved level of confidence because I know I have a solid educational foundation that the training and exam preparation has provided for me. I cannot recommend it highly enough!
Frank Cerney