You must have been carpet bombed with GDPR stories by now. Every IT company in the world is trying to scare you. I hate scare tactics. That is why I want to blow a different horn.
Let's be realistic about GDPR. There was an official deadline to be compliant. Sure.
But honestly, I don't think the Data Protection Authorities are going to fine everybody who is noncompliant now. That is impossible.
They dont have the capacity, yet. And they will go for the big fish first. You can guess who the big fish are.
At the same time, the call for protection of personal data is not going away. It is going to be more and more strict. And proper protection of that data is a responsibility of more and more professionals.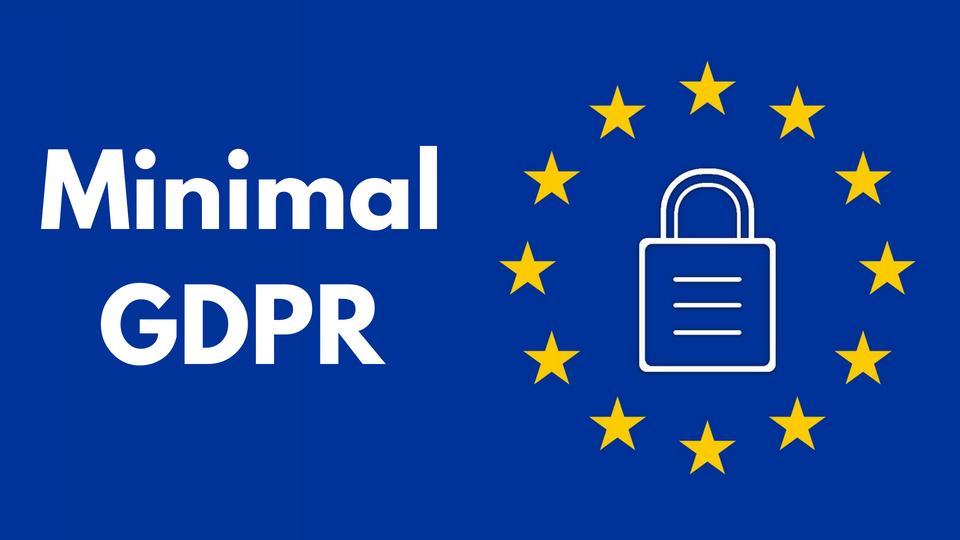 If you are with a small business, do you want to join me in this process? The result will be that your business will be compliant in a few weeks and with minimum hassle. Fill in the form here if you are interested and want me to be your guide on that journey. Hurry, I will close the pilot program in a few days.
Security operations manager
The course provides a fantastic overview of Cloud and was an eye opener to me.  The benefits of cloud were made clear, but so too were the limitations and considerations of the service. I would recommend this course to everyone involved in Cloud from hands on IT to Executive. This was one of the most informative courses I have attended.
Security operations manager
IT architect, London City, Canary Wharf
Peter clearly has a great deal of specific industry experience and draws on this to provide real-world examples. Always happy to divert the conversation out of the course where relevant and interesting within the cloud computing context.  I think this was particularly useful and observed this providing value to the entire group.
Attended several of Peter's courses
I have attended several of Peter's courses. They are always very good with practical knowledge on cloud computing, and this is helping us very much in our development of the Oman government cloud services.
Shanthi Vijay
Information Technology Agency, government of Oman
Gabe Camacho
Very grateful.  Thank you!
Gabe Camacho
Didier Raelet
I have appreciated very well most topics and particulary the Security Risk & compliance topics. Comparison on IT process on premise with those in the Cloud is quite good. But, it could be done deeper.
Didier Raelet
Vincent Yesue
This class is great. Good balance between you talking, and us chatting. You keep control of the syllabus and the schedule, and we provide some information on what the facts mean to us and how we understand them in our context. Brilliant stuff.
Vincent Yesue
Daniel
Very professional domain, but very clear explained! Thanks
Daniel
Bianca
Most useful: Technical context, risk knowledge and exam approach
Bianca
Ali Isikli
Experienced trainer. Reflects his experience well within the context
Ali Isikli
Ken Tola
Peter is incredibly knowledgeable and takes the time to answer questions and actually work with his students. The course is also an amazing way to learn how AWS actually works and, by the end of the labs, you feel ready to manage your own cloud! The materials are easy to understand and yet technical enough to get real-life security implemented. This was a great course and far beyond most of the accreditation courses I have completed.
Ken Tola

Carlo Tyrberg
I attended Peter's CCSK-training and found it very useful, because 1) the sessions gave me more insight on several other aspects of cloud computing than only security, 2) it 'inspired' (/forced) me to study the CSA guide/ENISA more thorughly and not least 3) I manage to pass the exam 🙂
Carlo Tyrberg

Frank Cerney
I had very little to no experience wit the CLOUD, so this training was incredibly valuable to me. My new professional responsibilities are becoming more and more cloud centric. I have a greatly improved level of confidence because I know I have a solid educational foundation that the training and exam preparation has provided for me. I cannot recommend it highly enough!
Frank Cerney