If you are an IT architect, security analyst/assessor, auditor or IT business consultant, or are working with these people, you have probably heard that the Cloud Security Alliance launched version 4 of CCSK.
The Certificate of Cloud Security Knowledge (CCSK) has been significantly updated to reflect changes in the cloud and security landscape. Go straight here to find out about my next CCSKv4 online training.
The new version represents more clarity, accuracy and better alignment with the recently published Cloud Security Guidance document, to better reflect current operational realities in cloud. Key updates to note include rebuilding of the introductory, infrastructure, and governance/legal/risk sections. Additionally, the materials covering data security includes an expanded coverage of CASB technologies and business continuity/disaster recovery. Also the application security and identity sections now include IoT, mobile, serverless computing, and Big Data technologies.
The road to secure your cloud
As version 4 of the CCSK features significantly new content I regularly organise a webinar to update you about: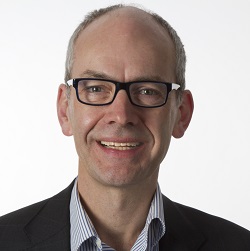 The main differences between V3 and V4

Why cloud computing is one of the most disruptive IT changes in the past decades, and what that means for security.

What CCSK (the Certificate of Cloud Security Knowledge) is about.

Why CCSK is valuable to your career in or with cloud computing and cloud security.

How the process to get the certificate works (hint: no experience, no maintenance and an open book exam).
In this one hour webinar you will get answers to these questions and more.
The next webinar has not been scheduled yet. When you are interested to participate, please let us know by filling in this form.
If you can't wait for the next webinar, go here to find a free on-line course that gives more detail on the CCSK, cloud computing and training options.
No strings attached, just plain valuable information.