Online CCSK training details (CSA)
Looking for a Cloud Security certification?
You have come to the right place.
CCSK is the 'mother' of all cloud security certifications, and has just been updated to version 4.
And what is more: while many people take the CCSK for its certification value, most actually report that it also helps them be more productive in adopting the right level and model of cloud computing.
By understanding the essential cloud and cloud security concepts and applying these in conversations on IT initiatives, your team will reach consensus quicker. Less time is wasted on discussion and doomed cloud initiatives. Proper cloud adoption and governance is accelerated.
Most importantly, the body of knowledge facilitates a common language around cloud and cloud security.
CCSK online training
My online CCSK class helps you to master the CCSK body of knowledge in record time from the comfort of your home (or office). Click here for the shopping cart.
Here's how it works: the content of all the domains is split into five webinar sessions of approximately 120 minutes each with an additional e-learning support site. But your learning will start as soon as you sign up.
The five sessions are a logical grouping of all the domains in the CCSK version 4 Body of Knowledge.
Each session has presentations, quizzes to test your knowledge, Q&As and suggestions for study, practical exercises and application to your current job. The online sessions are covered over a period of one week. You will find the schedule below. On top of the live sessions, there will be a membership site featuring a private support group (sneak preview here, and a brief overview video here) with your instructor (me: Peter van Eijk), additional practical resources, as well as optional practical work.  If you are able to attend all sessions, and do a little preparation in between, you should be able to pass the on-line CCSK exam immediately after the last session. The price of the exam is included in the course, and you can schedule that session at your own convenience.
Your instructor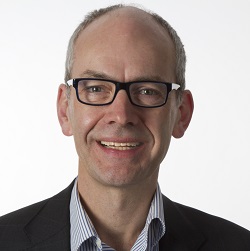 I am one of the world's most experienced cloud trainers. In 2010 I was the author of CompTIA Cloud Essentials, and a year later I attended one of the first CCSK Train-the-Trainer sessions. Since then I have delivered CCSK training more than 70 times, across the world as well as many times online. Professionally I am fully dedicated to secure cloud adoption training, and I have contributed to CCSK, CCSP and other cloud training material. Visit my LinkedIN page to see which connections we have in common.
Next session
The next online class starts November 5th, 2018. Click here for the shopping cart.
---
Session
Date and time
(every session is 2 hours)
Session 1: Introduction to cloud computing
Essential characteristics, service models, deployment models
Monday
UTC/GMT 15:00 16:00 Amsterdam, 10am New York.
Session 2: Infrastructure Security for Cloud Computing
Securing base infrastructure, management plane, virtual hosts and networks, IaaS, PaaS, SaaS security, containers
Tuesday same time
Session 3: Risk and Governance
Legal and compliance, audit, data governance, risk management, CCM
Wednesday same time
Session 4: Data and application security
Cloud data architectures, data security and encryption, CASB, identity and access management, Security as a Service, DevOps
Thursday  same time
Session 5: Cloud Security Operations, Exam preparation
Monitoring, incident response, interoperability, IOT, big data and mobile
Exam preparation
Friday  same time
---
The fee for the training (see shopping cart) includes
five live sessions,
online access to all official learning material
access to recordings of the live sessions
support from your instructor,
one CSA exam token which entitles you to two attempts at the exam, and
3 months access to the private member's site and
more resources for course attendants (i.e. Slack channel, bonus sections)
NOTE: if you have trouble with the shopping cart or your means of payment, email me. I have alternative payment means. 
100% Guarantee
If this training does not offer you the right learning experience, you can quit after the first session and get a full refund.
If you follow my study and exam instructions you are guaranteed to pass the exam.
Frequently asked questions
Will this get me CPE points?
This course may qualify for 12 or more CPE points, which might come in handy if you maintain CISSP certification for example, (ISC)² would count them as Group A points. Contact me for details.
What if I am not sure this is a good fit for me?
If you are not sure that this CCSK training is perfect for you, I invite you to schedule a free, no strings attached, 30 minute call with me. Click this link for an appointment scheduler.
What if I already have a CCSK exam token?
Contact me with proof of your purchase or entitlement, and I will discount you for that.
What if I cannot attend a session?
You will find a lot of learning material on the private support site. That is also where recordings of the content are available for a few months after the training. There is actually a library of recordings of earlier runs of this training.
Knowledge of cloud computing value and risk is indispensable for any senior IT related role these days. It will advance your career, improve the efficiency of your team, and is likely to positively influence the quality and cost of your company's services. This training is a very effective way to get these results.
Click here for the shopping cart. (accepts all major credit cards and currencies).

If you wish to pay in US$ click below here for signup directly at the course site (gives you the same course, but I prefer you use my main shopping cart).
If you are not ready to sign up for the course now, download 10 tips for passing the exam here.