Both the CCSP (Certified Cloud Security Professional) and CCSK (Certificate of Cloud Security Knowledge) are individual certifications of cloud security competence. But what is the difference between these two certifications?
Based on my experience, I will explain what makes CCSP different from CCSK.
CCSK versus CCSP explained in 1:22 minutes
Do you want to learn more about cloud computing and cloud security? Subscribe to my Youtube channel.
What is CCSK?
CCSK is often called the "mother of all cloud security certifications". This is related to the fact that it tests for the Cloud Security Alliance's "Cloud Security Guidance", and has been around since 2010.
All other cloud security certifications acknowledge this body of knowledge.
In the fall of 2017, this was significantly updated to version 4. CCSK has followed this version early 2018.
Read more about CCSK: Certificate of Cloud Security Knowledge.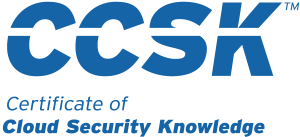 What is CCSP?
In 2015 the Cloud Security Alliance and (ISC)2 announced a new cloud security certification: Certified Cloud Security Professional or CCSP for short.
This is a more extensive certification than CCSK with a more formal exam and a requirement for 5 years in IT; at least three of which must have been spent in security, and at least one year in cloud computing.
(ISC)2 used to state on their website: "The typical cloud security professional will likely achieve the CCSK first, and then the CCSP credential. Attainment of the CCSK also can be substituted for the one year of cloud security experience"
That statement has since been removed, though the substitution rule still applies.
Learn more about CCSP, the exam and how to get your certification.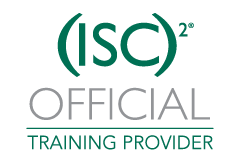 CCSK vs CCSP
If you want to choose between CCSK and CCSP, here are some considerations.
What is your (prospective) employer looking for? Are they familiar with the certifications?
CCSK is currently more practical than CCSP.
CCSK is less work and actually a good start towards CCSP.
Need to know more about CCSP vs CCSK?
I have produced a simple one page overview of some of the facts, such as exam cost. You can get access to it by signing up to my blogs and occasional information on cloud security training in the box below.
I have based the above analysis on my multiple years of experience in cloud training. I am an official trainer for both CCSK (since 2011) and CCSP (since 2015), and have actually contributed to both of them.
Gabe Camacho
Very grateful.  Thank you!
Gabe Camacho
Didier Raelet
I have appreciated very well most topics and particulary the Security Risk & compliance topics. Comparison on IT process on premise with those in the Cloud is quite good. But, it could be done deeper.
Didier Raelet
Vincent Yesue
This class is great. Good balance between you talking, and us chatting. You keep control of the syllabus and the schedule, and we provide some information on what the facts mean to us and how we understand them in our context. Brilliant stuff.
Vincent Yesue
Daniel
Very professional domain, but very clear explained! Thanks
Daniel
Bianca
Most useful: Technical context, risk knowledge and exam approach
Bianca
Ali Isikli
Experienced trainer. Reflects his experience well within the context
Ali Isikli
Ken Tola
Peter is incredibly knowledgeable and takes the time to answer questions and actually work with his students. The course is also an amazing way to learn how AWS actually works and, by the end of the labs, you feel ready to manage your own cloud! The materials are easy to understand and yet technical enough to get real-life security implemented. This was a great course and far beyond most of the accreditation courses I have completed.
Ken Tola

Carlo Tyrberg
I attended Peter's CCSK-training and found it very useful, because 1) the sessions gave me more insight on several other aspects of cloud computing than only security, 2) it "inspired" (/forced) me to study the CSA guide/ENISA more thorughly and not least 3) I manage to pass the exam 🙂
Carlo Tyrberg

Frank Cerney
I had very little to no experience wit the CLOUD, so this training was incredibly valuable to me. My new professional responsibilities are becoming more and more cloud centric. I have a greatly improved level of confidence because I know I have a solid educational foundation that the training and exam preparation has provided for me. I cannot recommend it highly enough!
Frank Cerney