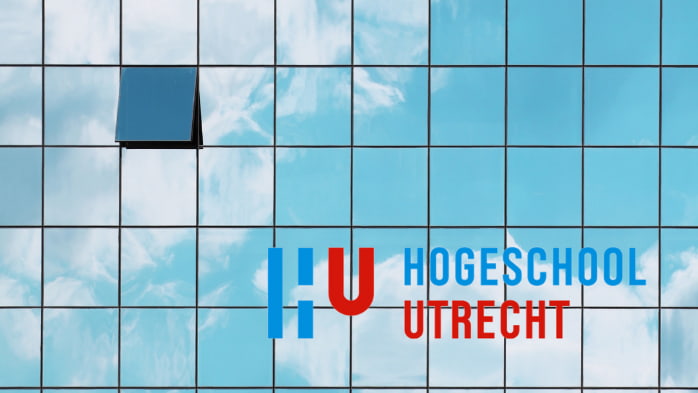 Coming September 1, 2019 I will assume a part-time associate professor position in "Cyber security and cloud". This will be at the Hogeschool Utrecht (HU), which is a University of Applied Sciences. I will continue to run my business as a cloud security trainer.
"Cyber security and cloud" is the new name for what used to be the specialization "Systems and network engineering". This new name also signifies an innovation of the educational program and its learning objectives. I am honored to get the opportunity to direct this change.
This is an interesting career change for me. It gives me the opportunity to work on my ambition on an unexpected new level.
Cloud training
I started developing cloud training in 2010, with ITpreneurs. We had ING bank as our launching customer. ITpreneurs then also asked me to develop their trainer population, and to help them build out that training (Cloud Essentials). Soon I discovered that I liked to deliver trainings and workshops and got great feedback on it. It also gave me the opportunity to have a more fundamental contribution to organizations than I could have as a consultant.
With that my business pivoted to training, and I started developing that. Marketwise the biggest demand for more training was "security". Research quickly showed that the Cloud Security Alliance had a good certification and training (CCSK). I did the train-the-trainer session in Milan in 2012 and got going.
Since that time I have delivered about 100 CCSK training sessions. At first this was another classroom training. Later I developed an online version. With that I am now one of the most experienced CCSK trainers worldwide.
But there is a need beyond CCSK.
Beyond CCSK
My current attendants can afford a few days of training, rarely more. As a consequence, I only briefly get to track the development of these people and the way they apply their knowledge. Our engagements are brief moments in time.
It takes continuous learning and reflection to develop the usage of modern technology. IT professionals are investing in that all the time. But these investments are typically not done in a very systematic way, and it is not easy to create the business case for longer term external support.
Educating professionals
Together with the Hogeschool team I now get the opportunity to develop more education in cloud and security. We can take on more topics and we can more sustainably educate the next generation of professionals. What is more: we will get a better perspective on the practical application of all this. My role at the HU also allows me to open the conversation with the professional community and to understand what is really relevant in practice.
Teamwork
I am looking forward to working with a bigger team. I am curious how after many years of independence I can once again experience the added value of working in a team. In my first encounters with the team I hear them long for a consistent vision. I am looking forward to help develop that.
I am coming full circle in my career. When I left the University Twente I was on track to become an associate professor there. My frustration at the time was the huge disconnect between the business realities and the education and research that we did. In the end that was the main reason for me to leave.
Professional practice
The tables have turned. What we have to teach now is coming straight from professional practices such as site reliability engineering. It can also be directly applied there. That has always been my dream. That is why it is fantastic that I can build this out on a new scale.
I have little recent experience with higher education. I do have recent experience with people having those degrees, and how they develop their knowledge and skills. That is why we need to match the way we educate with the way professionals evolve their professions in their day jobs.
After just a few years, an IT-professional has been exposed to more new technology than he or she encountered in the degree program. Most technology is acquired through practical work. How? That is precisely what we should teach our students. Learn to take part in the deployment of new technology. "Train as you fight" as they say. That too is teamwork. Our task thus becomes to make this as future proof as it can be. I cannot do that alone.
The professional reality has taught me that development can go crazily fast. They can quickly derail lots of traditional ways of working.
The academic world has taught me that underneath these new developments there are also values that fundamentally remain constant.
Above all I have learned this truth about the development of technology. Sometimes it has to be an individual process, and sometimes it has to be a group process. "Alone you go faster, together you go further".
CCSK online training
I deliver the CCSK online training in three different packages. Find the one that best matches your learning objectives and background. Not ready for the full training yet? Go to the bottom of this page to get some free resources.
Gabe Camacho
Very grateful.  Thank you!
Gabe Camacho
Didier Raelet
I have appreciated very well most topics and particulary the Security Risk & compliance topics. Comparison on IT process on premise with those in the Cloud is quite good. But, it could be done deeper.
Didier Raelet
Vincent Yesue
This class is great. Good balance between you talking, and us chatting. You keep control of the syllabus and the schedule, and we provide some information on what the facts mean to us and how we understand them in our context. Brilliant stuff.
Vincent Yesue
Daniel
Very professional domain, but very clear explained! Thanks
Daniel
Bianca
Most useful: Technical context, risk knowledge and exam approach
Bianca
Ali Isikli
Experienced trainer. Reflects his experience well within the context
Ali Isikli
Ken Tola
Peter is incredibly knowledgeable and takes the time to answer questions and actually work with his students. The course is also an amazing way to learn how AWS actually works and, by the end of the labs, you feel ready to manage your own cloud! The materials are easy to understand and yet technical enough to get real-life security implemented. This was a great course and far beyond most of the accreditation courses I have completed.
Ken Tola

Carlo Tyrberg
I attended Peter's CCSK-training and found it very useful, because 1) the sessions gave me more insight on several other aspects of cloud computing than only security, 2) it "inspired" (/forced) me to study the CSA guide/ENISA more thorughly and not least 3) I manage to pass the exam 🙂
Carlo Tyrberg

Frank Cerney
I had very little to no experience wit the CLOUD, so this training was incredibly valuable to me. My new professional responsibilities are becoming more and more cloud centric. I have a greatly improved level of confidence because I know I have a solid educational foundation that the training and exam preparation has provided for me. I cannot recommend it highly enough!
Frank Cerney