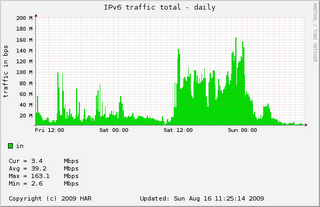 A couple of weeks ago, I organised a workshop on IPv6 at Hacking at Random.
The on-site network had native IPv6 and sflow monitoring, so we could see what was going on.
The workshop ran from 10:00 to 11:00 GMT on saturday.
As you can see from the graph, IPv6 traffic increased sharply after the workshop. So I guess education helps.